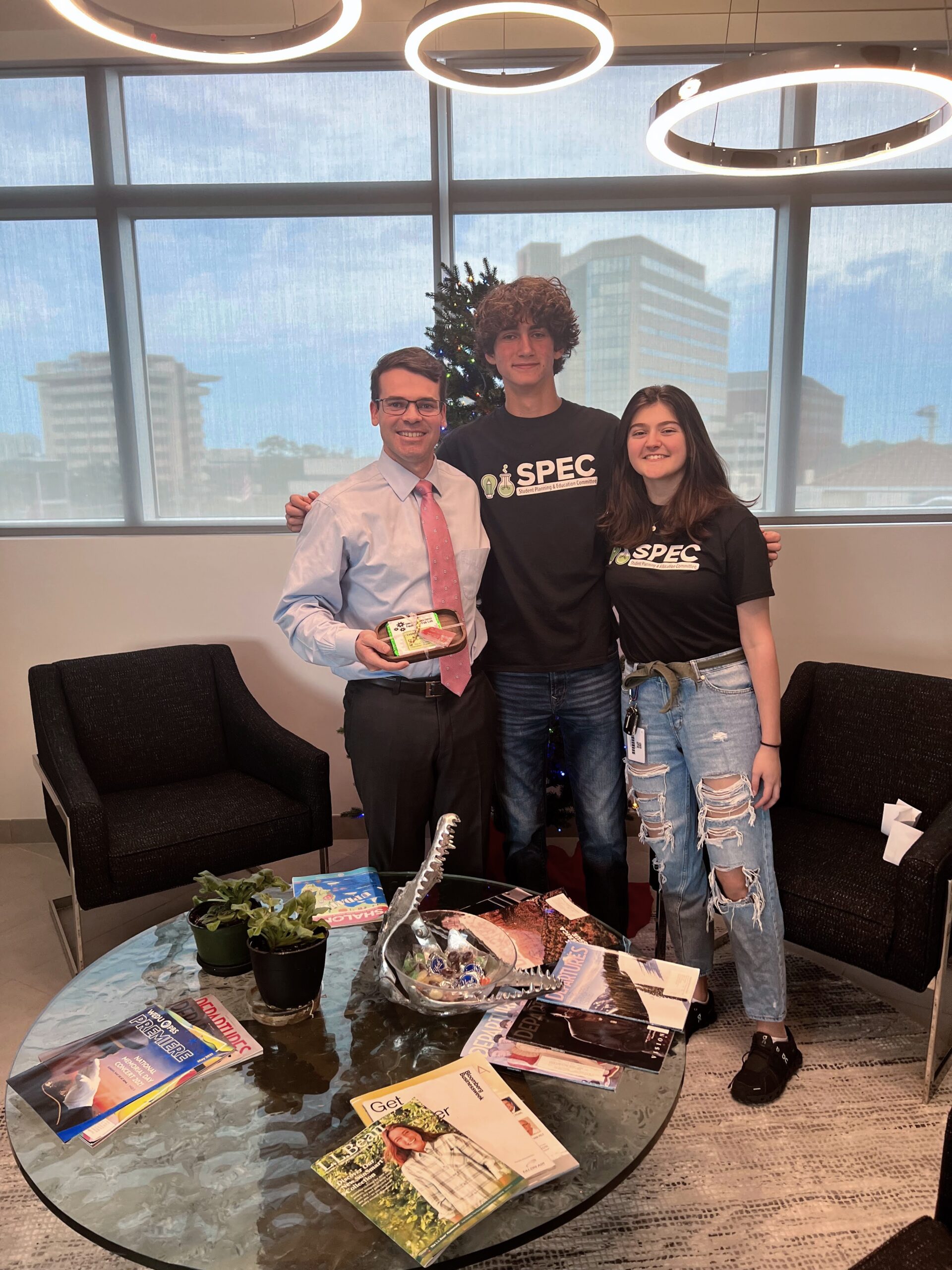 The Suncoast Science Center/Faulhaber Fab Lab is proud to announce the continued support from The Floyd C Johnson and Flo Singer Johnson Foundation through a $125,000 grant. The Johnson Foundation has been a steadfast supporter of the Fab Lab since its inception and has served as a pivotal force behind the lab's efforts to inspire and support the next generation of innovators through experiential Science, Technology, Engineering, Art and Math (STEAM) education, as well as developing the next generation of leaders through innovative student-led programming.
"We are proud to continue our support of the Fab Lab and their commitment to cultivating students' potential to prepare them for the future," shared Diane Barth, president of The Floyd C Johnson and Flo Singer Johnson Foundation. "We hope this donation inspires others to get involved with the Fab Lab to help provide more access to STEAM education and leadership development. It's a worthy investment in a brighter future for us all."
The Johnson Foundation funding will allow the Fab Lab to expand its reach and impact, most immediately by addressing the demand for its summer camp program. The funding will enable the Fab Lab to strive towards its goal of doubling the number of camp offerings for local students, helping remedy growing waitlists. The support will also bolster the lab's Student Planning & Education Committee (SPEC), a group of over 20 highly devoted high school students who develop and lead weekly classes and summer camps. SPEC students receive mentoring and support to design fun, hands-on programming for younger children, which improves both groups of students' critical thinking and problem-solving skills and understanding of the real-world applications of STEAM subjects.
"We are truly grateful for the Johnson Foundation's continued support," said Ping Faulhaber, executive director and co-founder of the Suncoast Science Center/Faulhaber Fab Lab. "Their generosity has played a significant role in our growth, especially our recent strides to develop the next generation of leaders through unique peer-learning methodologies. Together, we are strengthening the next generation of community change-makers and we invite others to join us!"