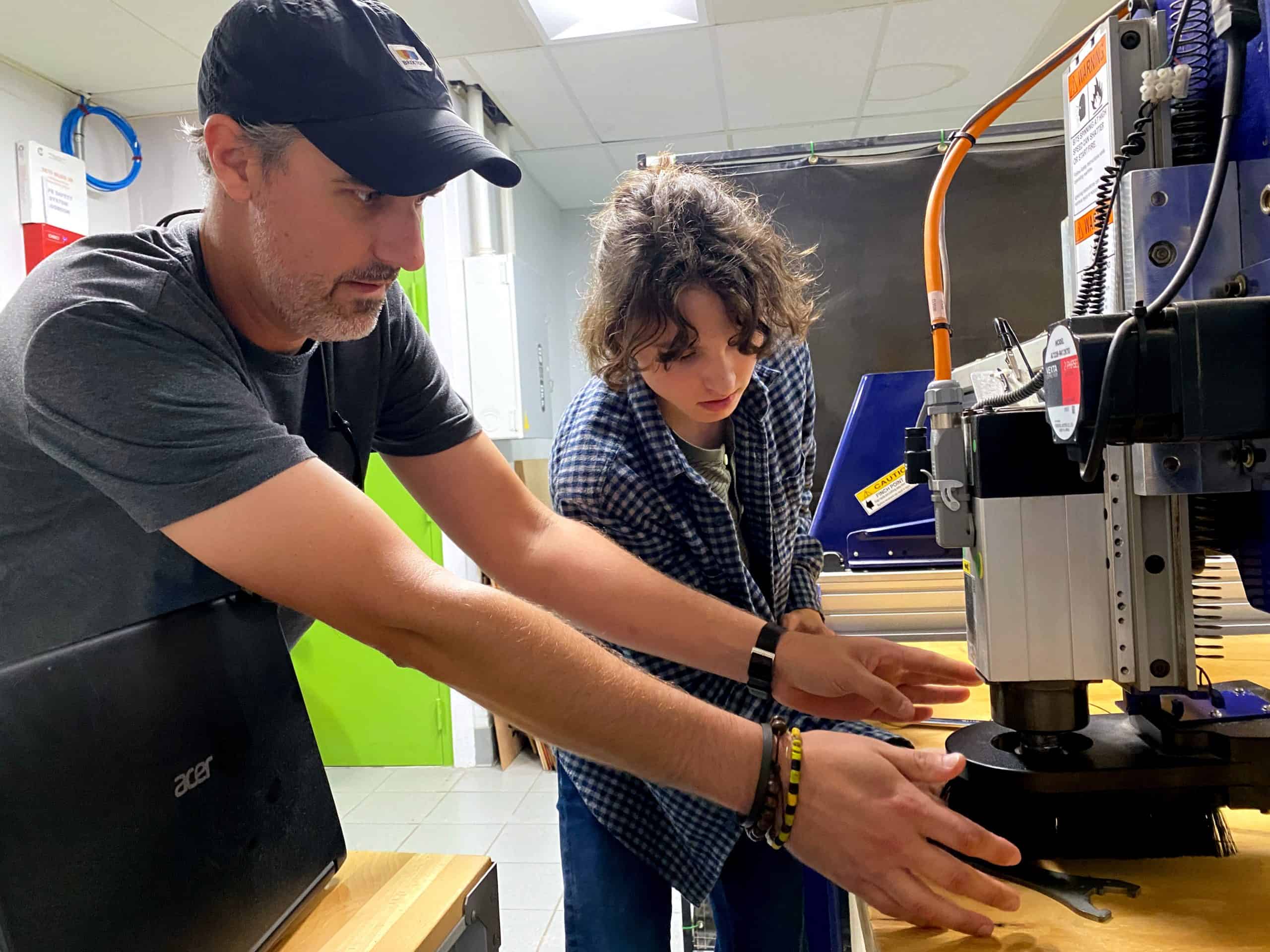 The Suncoast Science Center/Faulhaber Fab Lab is excited to announce it has received a $40,000 donation from a generous anonymous donor. The donation will aid in developing a robust training and certification program for the Fab Lab's high school volunteers, student participants and, eventually, anyone who wishes to learn how to use the lab's state-of-the-art machinery.
"SSC/Fab Lab is fortunate to have a diverse set of the latest 21st-century machinery available to support its numerous STEM programs. This up-to-date machinery is a key factor that helps to inspire all participants to learn and innovate," shared the donor. "The new certification program will challenge and incentivize volunteers and students to fine-tune their skillsets, preparing them for success in future STEM careers while simultaneously creating a more synergistic environment at the Fab Lab."
The gift will also support a part-time machinery expert to teach and oversee the certification program development. Student volunteers involved in the lab's Building Unique and Innovative Lab Designs (BUILD) program will also assist in creating the certification curriculum. Among the planned material to teach machine proficiency are video tutorials, slideshows, safety checklists and self-directed projects, all of which will be housed on a user-friendly online platform accessible in and out of the lab. By completing the certification courses, volunteers and students will earn a badge that unlocks access to the equipment.
"Highly trained volunteers and students are pivotal to the success of our summer camps, STEAM Saturdays classes, remote control car competition, and all other programs," added Fab Lab Executive Director and co-founder Ping Faulhaber. "This investment is a catalyst to build a long-term succession plan among our staff, youth and adult volunteers and will help create a sustainable learning environment for future generations of innovators!"