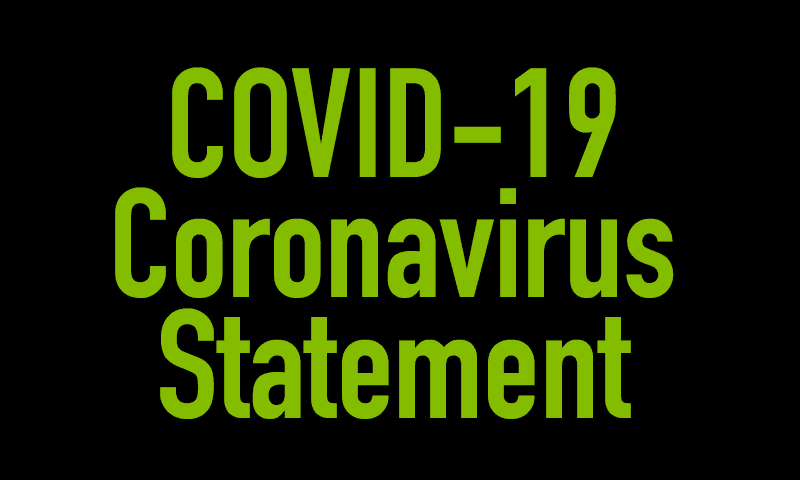 To our Fab Lab community,
We are committed to building a safe, judgement-free community of innovation and protecting that community is of utmost importance. We have been closely monitoring the status of the coronavirus (COVID-19) situation to ensure the health and safety of our members, volunteers, program participants and visitors. Based on guidance from the Centers for Disease Control and Prevention and World Health Organization, we wanted to reassure you that we are taking the following measures to minimize risk to the community:
We are regularly communicating as a staff so that anyone who becomes sick or experiences any COVID-19 symptoms stays home. Staff members working in the lab are maintaining recommended levels of hygiene including washing their hands frequently and disinfecting work areas after use.
We are increasing the level of deep cleaning and sanitation in our lab. We have added more hand sanitizer bottles throughout the lab and antibacterial wipes to all machines and workstation areas for disinfection between uses.
To support the recommendation of social distancing, we are temporarily canceling all in-lab gatherings of over 10 people and limiting lab access to 10 visitors at a time until further notice.

 This includes the suspension of meetup groups who use our space and any scheduled lab tours. More information will soon be provided to volunteers scheduled to attend orientations occurring over the next few weeks.

To further minimize crowds, we are implementing a call-ahead policy effective immediately until further notice. If you plan to visit the lab, please call ahead at 941-840-4394 to check that the lab isn't currently at capacity.
In an effort to protect those particularly at risk of COVID-19, the sick, elderly and immunocompromised should stay home from the lab. If you are in one of these groups and need access to the lab, please give us a call so we can schedule a private appointment for you.
2020 summer camps are continuing full steam ahead! Please register with confidence as we are waiving cancellation fees should this issue eventually impact our summer programming. Click here to learn about the different offerings, view the camp schedule and meet your FABulous instructors!
We understand each and every one of you has been affected during this unprecedented time and our thoughts are with you all. As the situation develops, additional measures may be taken. We promise to move forward with caution and keep you informed along the way. Be sure to stay updated on the latest COVID-19 developments from authorities at the CDC (www.cdc.gov/coronavirus/) and WHO (https://www.who.int/emergencies/diseases/novel-coronavirus-2019) so you can help prevent the spread of the disease.
Don't forget to wash your hands!
Sincerely,
Your friends at the Suncoast Science Center/Faulhaber Fab Lab