The Student Community Innovation Program (SCIP) provides high school and college student volunteers with an opportunity to make a difference in their community in an innovative manner. With help from experienced mentors and access to a state-of-the-art fabrication lab, students develop an idea from concept to final prototype. Throughout the process, students are empowered to dream and create big, build new skills and welcome growth.
Why join SCIP?
Learn how to develop a project or program from start to finish
Make a direct impact on your community
Boost your resume and college applications
Earn 100+ community service hours
Build technical and life skills
Work closely with mentors and experts from various fields
Opportunity for college students to earn a stipend as Team Lead (Click here for job description)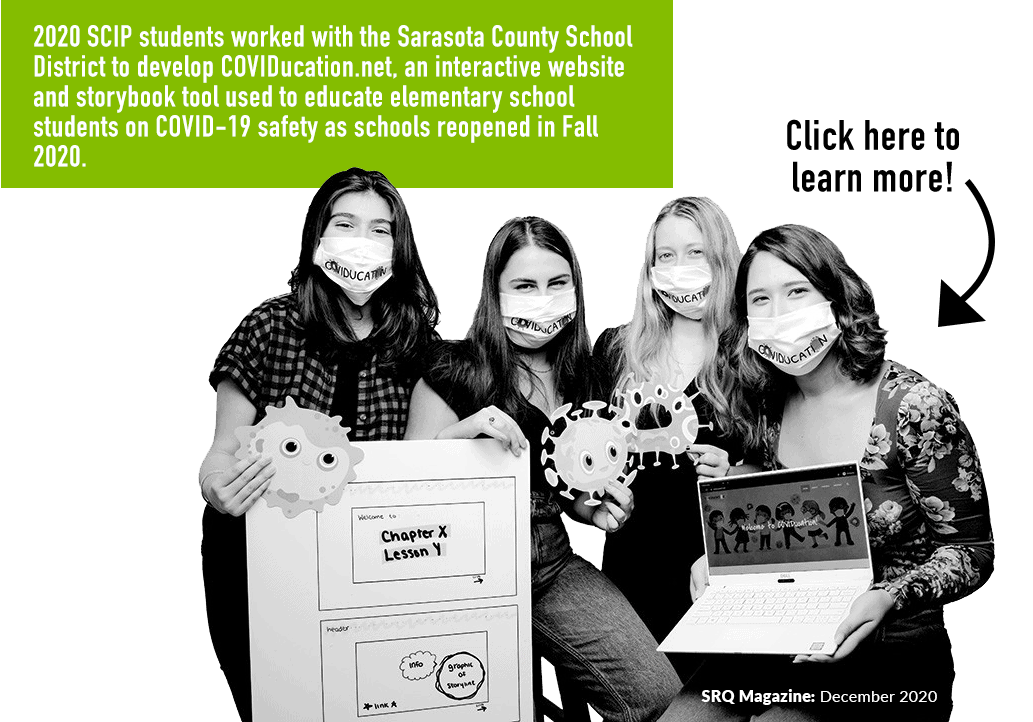 Want to get involved? Join us for an upcoming info session!
"SCIP has allowed me to remotely serve my community during COVID-19 and and explore my interest in STEM based subjects in a way that also could create a positive impact. Against all odds, I am amazed at how much we have been able to accomplish, and it's been such a great experience to work with people who saw these challenges as an opportunity and not an obstacle." - Naina Chauhan, 2020 SCIP member