As access to face masks and shields increased, SSC shifted its successful COVID-19 Face Mask & Shield Project to fulfill other coronavirus concerns during the COVID-19 pandemic. Through brainstorm sessions with community leaders, healthcare experts and student volunteers, the Student Community Innovation Program (SCIP) was born.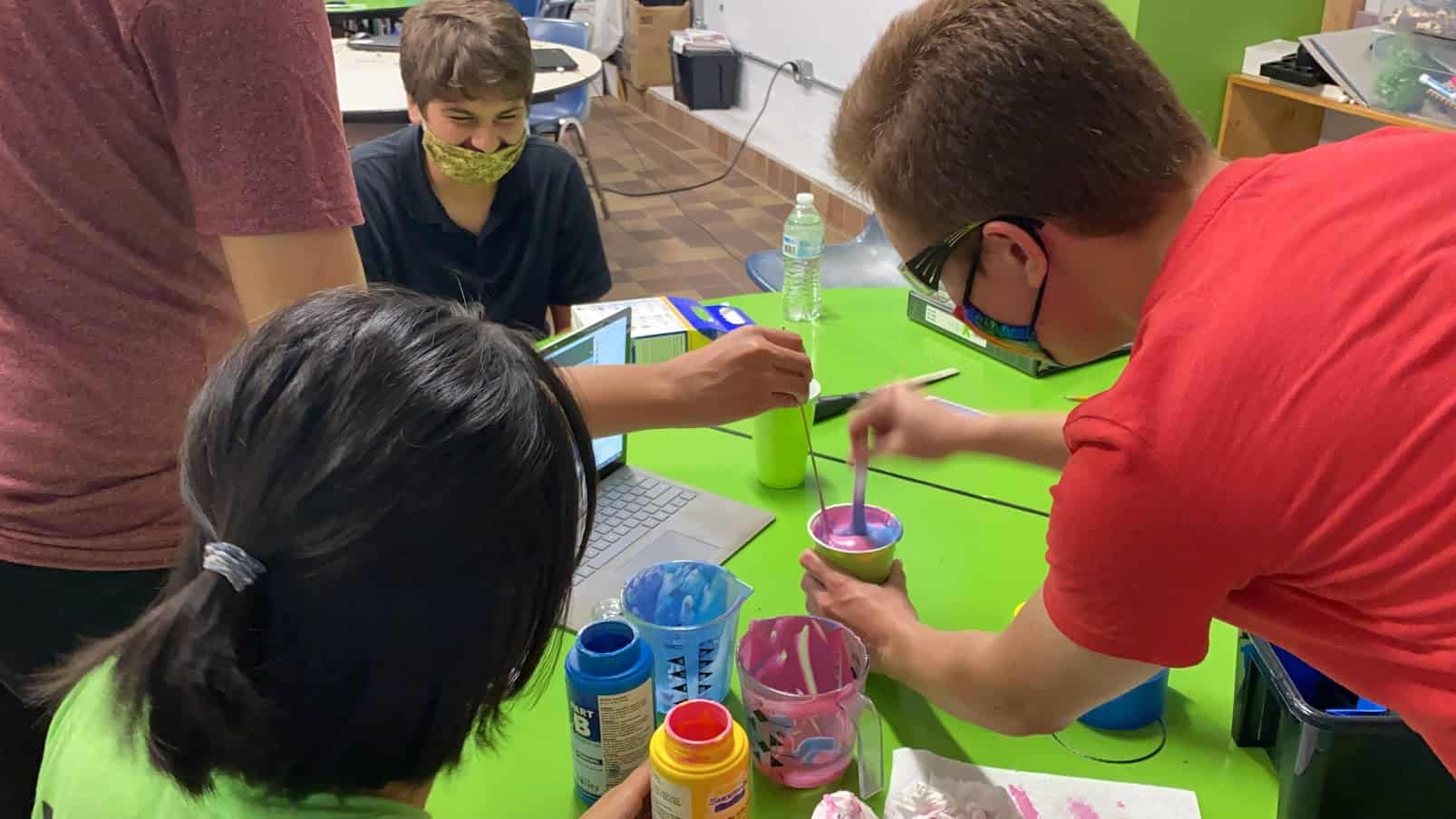 What is SCIP?
SCIP provides high school and college students with an opportunity to benefit their community in an innovative manner by developing a product or program that serves a local need. With help from experienced mentors and access to a fabrication lab, students take their idea from concept to completion!
Why?
SCIP serves various purposes all of which point to its goal of empowering students to dream and create big, rebuking fear and welcoming growth. SCIP college students are provided with a paid, resume-boosting position to build leadership, business and project management skills while SCIP high school students gain an opportunity to learn from mentors and carry out an idea from concept to creation. At the core of the program, all participants are provided with the ability to serve their community in a manner that transcends traditional community service.
Who?
Over 20 students from ages 16 to 22 form the inaugural class of SCIP, including college students who serve as team leaders and mentors to the high school student participants. During its pilot year, SCIP has broken into two teams: Product and Education.
The Product Team has been diligently working to develop and build contactless door handles that decrease the spread of the virus by limiting contact on a frequently touched surface.
The Education Team has partnered with Sarasota County Schools to develop a website-application that delivers engaging, accurate and educational COVID-19 content to students in grades 4-5.
"SCIP has allowed me to remotely serve my community during COVID-19 and and explore my interest in STEM based subjects in a way that also could create a positive impact. Against all odds, I am amazed at how much we have been able to accomplish, and it's been such a great experience to work with people who saw these challenges as an opportunity and not an obstacle." - Naina Chauhan, Education Team member