The Student Community Innovation Program (SCIP) provides high school and college student volunteers with an opportunity to make a difference in their community in an innovative manner. With help from experienced mentors and access to a state-of-the-art fabrication lab, students develop an idea to address a community need. From concept to final prototype, students are empowered to dream and create big, build new skills and welcome growth.
2023 SCIP TEAM
A group of 19 students from across the county have teamed up with the Manatee County Health Department to create an innovative and engaging sculpture that raises awareness of preventative health initiatives. Working with local artists and sculptors, the team will take the art piece from sketch to creation using the Fab Lab's high tech machinery. They're also creating educational signage to accompany the sculpture.
Interested in joining SCIP?
Although SCIP only runs during the summer, you can get a headstart by clicking here to complete a volunteer application and selecting SCIP as an interest. SCIP info sessions will be held in Spring 2024.
"SCIP showed me that I can take an active role in my world; I learned the innovative and thorough thought process needed to solve real-world crises. With other SCIP students, I founded a Gardening Club at my school, implementing the leadership and precious life skills we learned from SCIP." - Connor Lafo, 2021 SCIP team member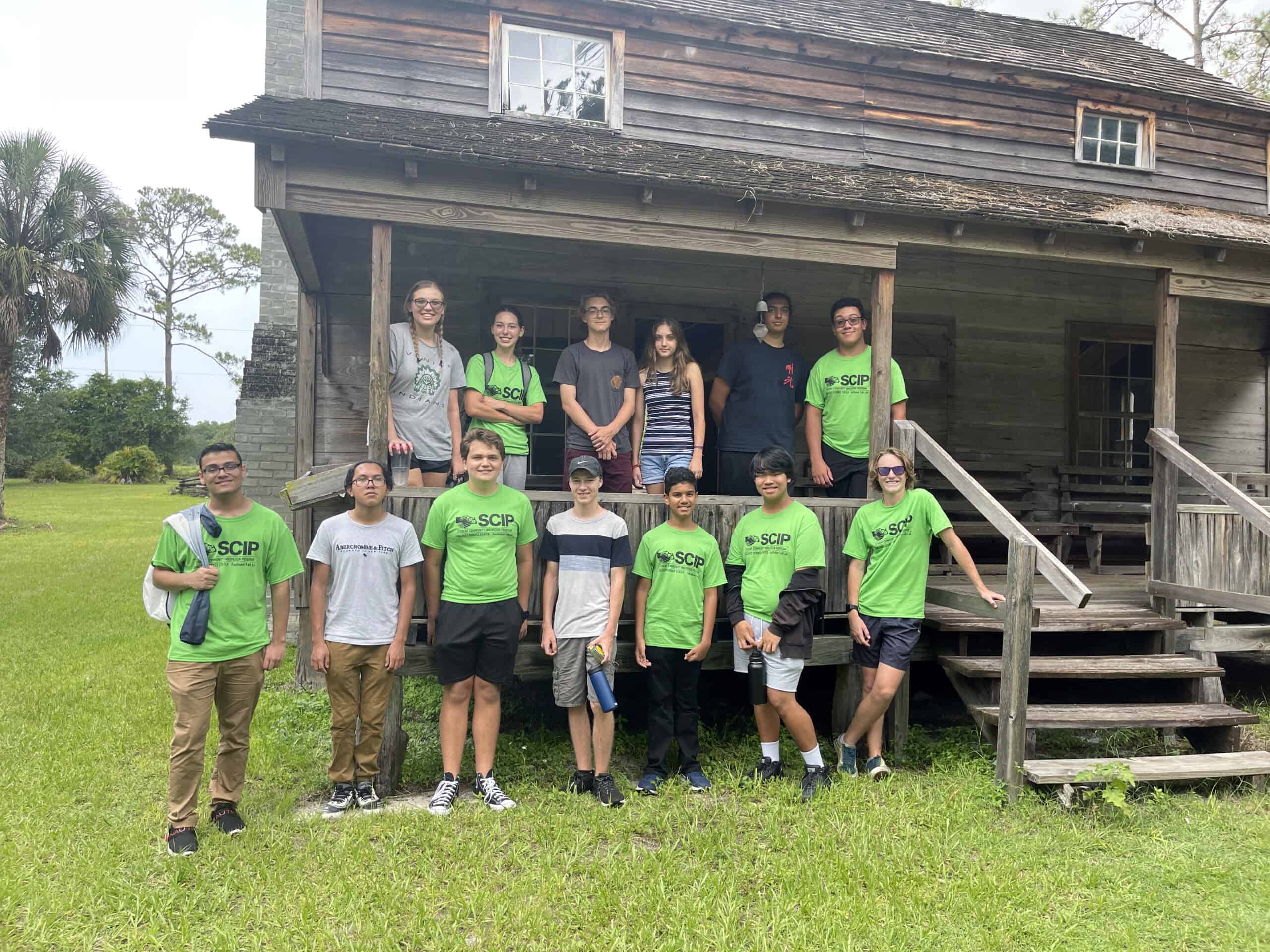 2022 SCIP TEAM
Over the summer of 2022, a group of 20 students worked in partnership with Crowley Museum & Nature Center to design and build habitats for local wildlife in need. They also developed a custom educational website to help raise awareness of wildlife conservation and created eye-catching signage for each habitat. Click here to check out the website they made.
2021 SCIP TEAM
Over the course of two months, twenty high school and college students worked alongside Sarasota Urban ReForesters, Florida Veterans for Common Sense Fund Inc., Rotary Club of Sarasota Bay and Solutions To Avoid Red Tide to design and construct a micro forest at Stoneybrook Golf & Country Club. The students also developed an exciting educational website component that greatly expanded the project's impact. The 2021 SCIP project has energized the community about critical environmental issues and created a lasting ecological resource for the gulf coast.
2020 SCIP TEAM
At the height of the COVID-19 pandemic, through Zoom meetings and remote work, nearly 20 students worked with talented mentors to develop an interactive storybook web-app to teach elementary school students how to return to school safely. The app, COVIDucation.net was completed in partnership with Sarasota County Schools. Another team of students designed, prototyped and built a touchless door handle for local businesses and organizations to help slow the spread of COVID-19.