2021-22 steam saturdays Registration now open!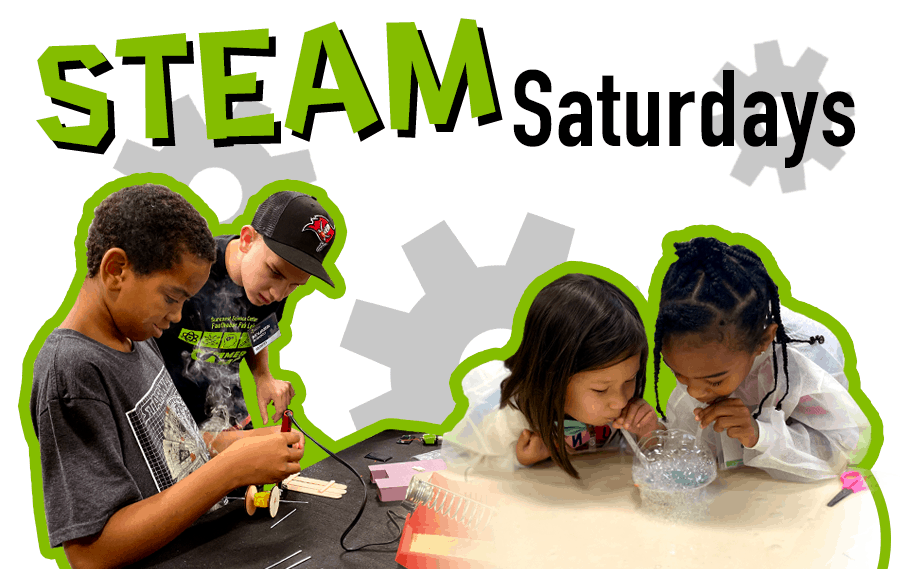 Join us every Saturday for a FUN, hands on exploration into different areas of Science, Technology, Engineering, Art and Math! Students will take part in unique activities and collaborative challenges plus create take-home projects using high-tech Fab Lab equipment like the vinyl cutter, laser cutter, foam cutter and more. STEAM Saturdays classes are developed for students, by our talented high school instructors.
Saturdays, 10:00am-1:00pm*


$40 per class, includes all supplies
*PLEASE NOTE: Some classes run from 9am-1pm. Check registration portal carefully when enrolling to confirm class time.
Do not enroll in a class if your child does not meet the specified grade.
October 2021
10/2, 9am-1pm: Coding (6-12th)
10/9, 9am-1pm: Electric Engineering (6-8th)
10/16, 10am-1pm: Robotics (2-3rd)
10/23, 9am-1pm: Engineering (2-5th) SOLD OUT! Waitlist available
10/30, 9am-1pm: Halloween Chemistry (1-5th) SECOND session added (2-6pm)
NOVEMBER 2021
11/6, 10am-1pm: Building Your Brand (6-8th)
11/13, 10am-1pm: Robotics (4-5th) SOLD OUT! Waitlist available
11/20, 9am-1pm: Coding & Artificial Intelligence (6-12th) Few spots remain!
DECEMBER 2021
12/4, 10am-1pm: Engineering (2-3rd)
12/11, 10am-1pm: Holiday Art Lab (2-5th) SOLD OUT! Waitlist available
Spring 2022 class schedule coming soon!
We have a new system! For the first time you sign up, simply click the Get Started button and follow the prompts to add your child(ren) as "Members." Once your children are added, select "Enroll in a Program" and select the 2021-22 STEAM Saturdays sessions you wish to enroll in. You will follow the same process to be added to a waitlist. You will not be charged the class fee when waitlisted. If you have any questions, call 941-840-4394 or info@suncoastscience.org.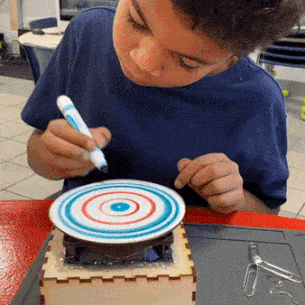 ART LAB
Click for description
HOLIDAY EDITION
Put on your creativity hat and get ready to combine art and science to bring your art projects to life! We'll celebrate all of the winter holidays with some crafty fun. Art class at the Fab Lab is like no other, join us!
BUILD YOUR BRAND
Click for description
Take your idea from concept to prototype while building entrepreneurial skills to benefit you in school, internships and the real world. Use different lab machines like the laser and vinyl cutter and t-shirt press to bring your brand idea to life! Learn how to design a logo and create tons of take-home goodies with your new branding.
CHEMISTRY
Click for description
HALLOWEEN EDITION
Let's get messy with some super fun kitchen chemistry! Learn about different chemical reactions and how you can experiment with them using simple household products. Can you say pumpkin volcano?!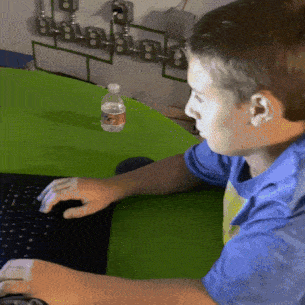 CODING
Click for description
Coders unite! Explore computer programming using the Python programming language. Level up by discovering data structures and problem-solving by sorting algorithm visualizations.
Ever wondered how Alexa or Siri actually work? Coding & AI class will focus on Natural Language Processing (NLP), a subfield of artificial intelligence. Learn about interactions between computers and humans and become an AI wizard!
Coding experience NOT required for any session.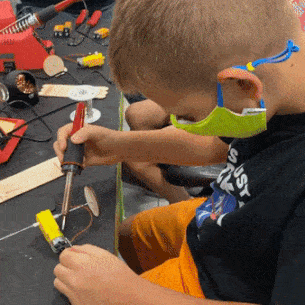 ELECTRIC ENGINEERING
Click for description
It's electric! We're combining electronics and engineering to help you explore the engineering design process in an exciting new and FUN way. Learn the basics of circuitry and soldering and engineer your own powerful electronic masterpieces.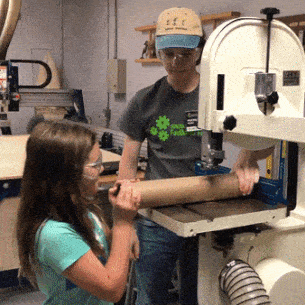 ENGINEERING
Click for description
Work collaboratively to solve a variety of engineering challenges, testing both critical thinking and creative approaches to problem-solving. Bonus: Check out the high-tech Fab Lab machines in action as you design and engineer cool take-home projects!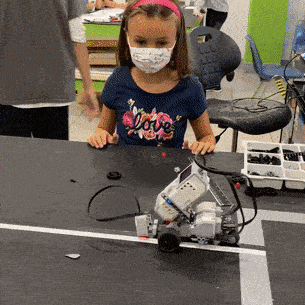 ROBOTICS
Click for description
Learn the basics of coding while building a robot and teaching it to perform a variety of tasks that will come in handy for team challenges! Classes will use our BRAND NEW LEGO Mindstorm kits or Ozobot robots.
Meet your FABulous instructors
STEAM Saturdays classes are developed for students, by our talented high school student leaders. Click the photo below to learn more about each instructor!
STEAM Saturdays Policies & Expectations
Drop-Off and Pick-Up
Check-in will take place at 9:00am or 10:00am (depending on the class start time), outside of the main entrance located near the rear of the building. A volunteer will help you check-in your child outside for your convenience.
You are also required to sign your child out when picking them up at 1:00pm. Again, this will be done outside of the building and a volunteer will retrieve your child from the lab. If someone other than you will be picking up your child, please notify lab staff so that person's name can be added to your account.
General Health and Safety
Face coverings are no longer required for visitors, program participants, volunteers and members. We are, however, strongly encouraging those who are not fully vaccinated against COVID-19 to continue wearing a face covering while in the lab. In the event a camper or volunteer does not have a face covering, we will have extras available.
Class participant numbers are limited to ensure proper distancing.
The lab and its machines and equipment will be cleaned and sanitized with EPA-approved products prior to class sessions. Professional cleaning of the lab is also increased.
Antibacterial hand soap will be available in restrooms and antibacterial hand sanitizer will be available throughout the lab for easy access and use.
Dress Code
Students should wear comfortable, fitted, casual clothing and closed-toe/closed-heel shoes. Gym or tennis shoes – NO SANDALS or FLIP FLOPS permitted. Loose clothing and jewelry are not permitted for safety purposes and long hair must be secured.
Snacks
Feel free to pack a snack for your child to enjoy during the daily designated snack time. Please make sure your child brings a refillable bottle for water which can be refilled at the lab.
Release Forms
Waiver, Release and Authorization forms are mandatory for your child's participation. You will be required to acknowledge these forms during registration.
Waitlists
The registration portal has the most current information regarding open spots and waitlists. You may add yourself to a waitlist by following the same process you would when registering for a class. You will NOT be charged a registration fee when joining a waitlist. We will notify families on the waitlist by phone on a first-come, first-serve basis as early as possible if a spot becomes available.
Cancelations
All cancelation fees are waived in light of COVID-19. If you plan to cancel a session, please do so as soon as possible so we can plan properly and notify families on the waitlist.
Student Expectations
For each student to have a positive, safe experience in the Fab Lab summer camps, we have established the following expectations.
Walking is our preferred mode of transportation while working in the lab! Please refrain from running.
No food or drink (including candy and gum) is allowed in classroom or machine areas. Snacks you bring will be set aside for snack time.
The Golden Rule… Treat others as you would like to be treated! This means raising your hand to speak, respecting others' personal space, being considerate and helpful, etc.
Treat our machines and tools respectfully... like they are your own!
There may be other programs running concurrently with STEAM Saturdays. Please be sure to stay with your group at all times.
Three Strikes Policy
To reinforce these rules and encourage an appropriate and safe learning environment, we employ the "Three Strikes and You're Out" policy in relation to the above expectations.
Strike 1 (Reminder): A reminder of our expectations will be given to the student.
Strike 2 (Warning): The student will be removed from class activities for a short period of time.
Strike 3 (Action): We will contact you to immediately pick up your child from the lab. Depending on the severity of the behavior, future participation in lab activities may be impacted.